Welcome to Palo Duro Place Apartments, your retreat in Amarillo, TX!

We are located in central Amarillo, right off I-40 and I-27 for easy commuter access. Our convenient location means you are surrounded by the accommodations you need. Downtown Amarillo is just 5 minutes away and Amarillo International Airport is 15 minutes away. Look no further for a variety of shopping, entertainment, services, and dining. The pharmacy, banks, and restaurants are just down the street in nearby shopping centers!
Top 5 Things To Do In Amarillo
1. Cadillac Ranch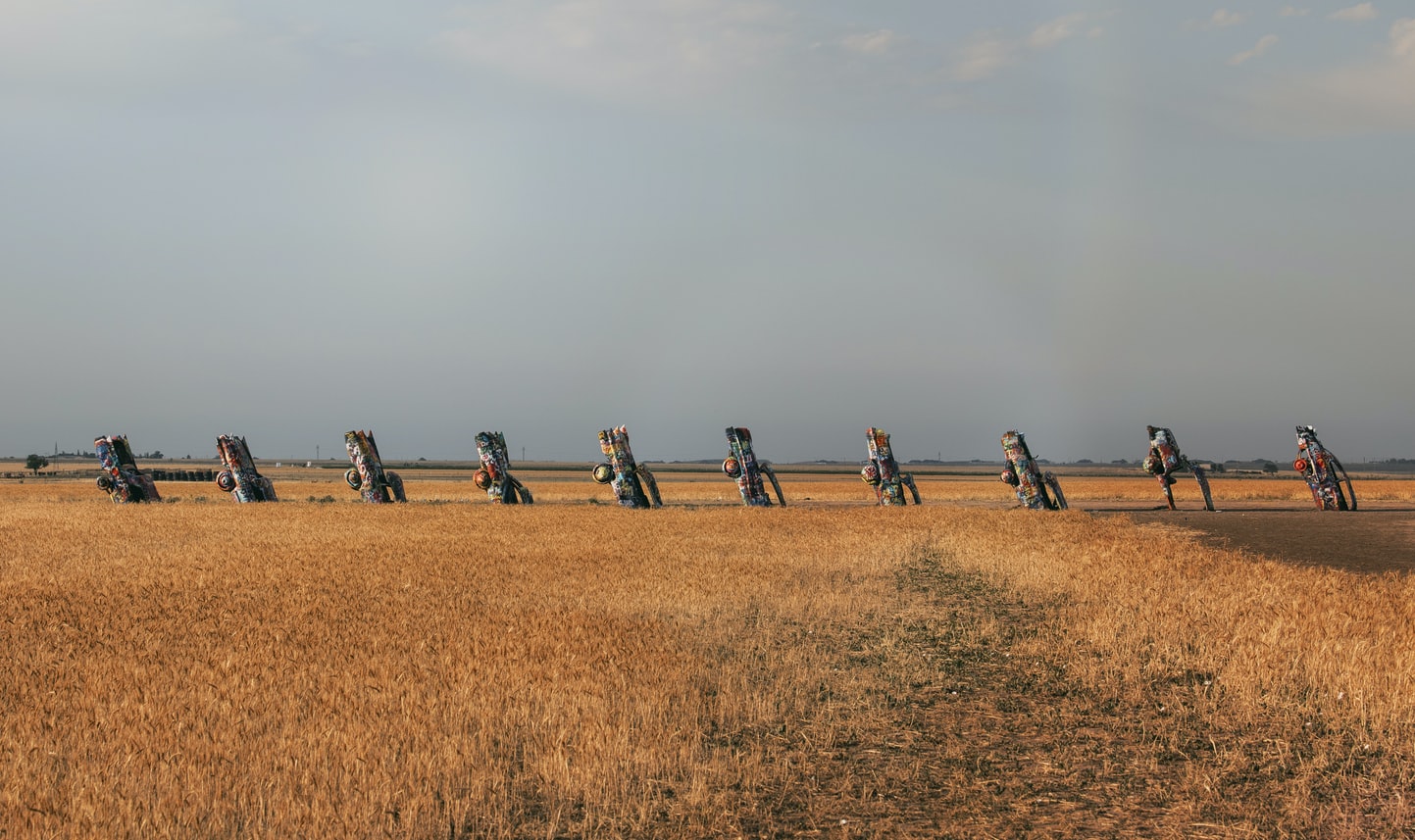 Cadillac Ranch is one of the most popular tourist attractions in the state of Texas. It was created in 1974 by Chip Lord, Hudson Marquez and Dough Michels.

The art installation consists of ten Cadillacs from the years 1949-1963 all buried nose first into the ground. Visitors can visit any time of the day and are encouraged to graffiti the cars with their own art! You are encouraged to bring your own cans of spray paint and share with fellow visitors.

Stop by today and leave your own mark in the great state of Texas!
13651 I-40 Frontage RD
Amarillo, TX 79124
(806) 848-0764
Website
2. American Quarter Horse Hall of Fame Museum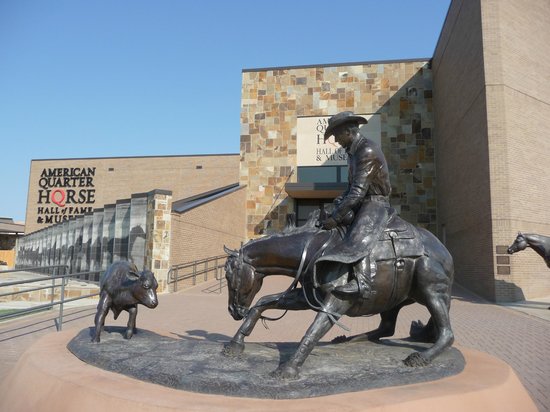 The American Quarter Horse Hall of Fame and Museum showcases and celebrates the history of the American Quarter Horse. The outside of the museum has equine and human tributes on the Wall of Honor Plaza. The museum also features The Grand Hall which houses the Hall of Fame for the legends of the American Quarter Horse and their history.

The museum is open Tuesdays through Saturdays from 9 AM to 5 PM. It is free for members of the AQHA association. Those who are not members cost $7 for adults, $6 for seniors, $3 for children and is free for children 5 and under and active duty military.

2601 E I-40
Amarillo, TX 79104
(806) 376-5181
Website
3. Cowgirls and Cowboys in the West
Cowgirls and Cowboys in the West is a western adventure tour, event and catering company that provides services that celebrate the heritage of the real west.

If you would like to do the horseback riding tour, you will be taken through the Los Cedros Ranch-located right by Palo Duro Canyon-which serves breathtaking views. All their horses are American Quarter Horses and working cattle horses, which makes them extremely well mannered. All tack equipment is high quality and most are custom made by Oliver's Saddles in Amarillo, the oldest family owned saddlery in Texas. Rides range from $69-$169 depending on the tour you choose.

They also have Chuck Wagon Events that you can book. The event includes a cowboy guitarist, historian, horses, wranglers on horseback, food, an authentic atmosphere, and souvenirs. For the food, you can choose breakfast or dinner with pricing ranging from $27.99-$34.99 a person.
19100 FM1258
Amarillo, TX 79118
(806) 672-9256
Website
4. Amarillo Zoo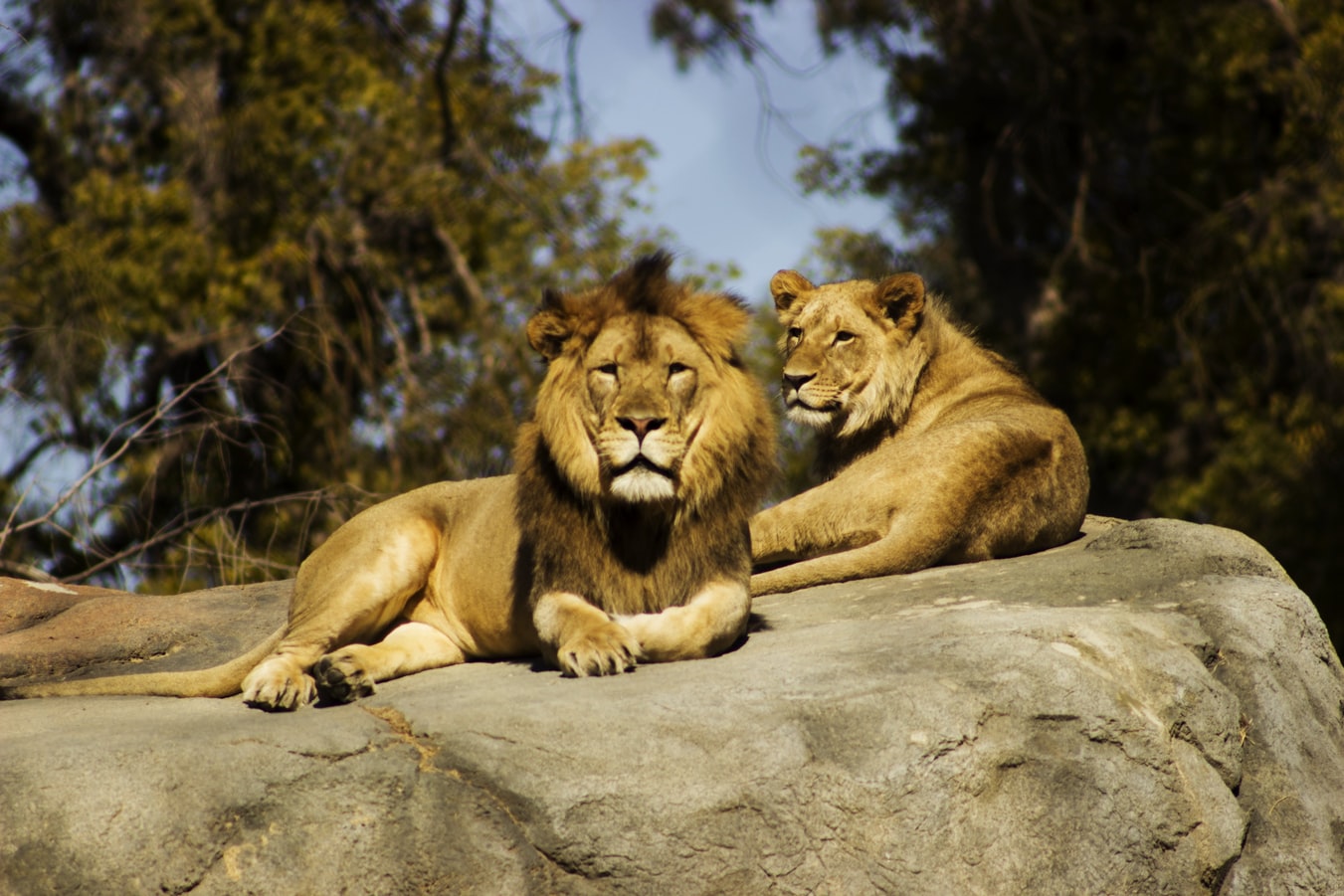 The Amarillo Zoo was founded in 1955 and is a 15 acre site located in Thompson Park. The zoo has over 80 species and is designed for kids of all ages!

Some of the most popular animals at the zoo are the African Lion, Black Footed Ferret, Servals, and Ball Pythons. The zoo also offers several educational programs such as ZooSchool, ZooMobile and resources for teachers. You can also take a Summer Safari for $150 and it lasts a whole week! During the Summer Safari you will participate in activities, opportunities, and exploration with the animals. Book early as only 15 campers are allowed at a time!

The zoo is open 7 days a week from 9:30 AM to 5 PM. Pricing ranges from $2-$4. Visit today!
700 Comanchero
Amarillo, TX 79107
(806) 381-7911
Website


5. Wonderland Amusement Park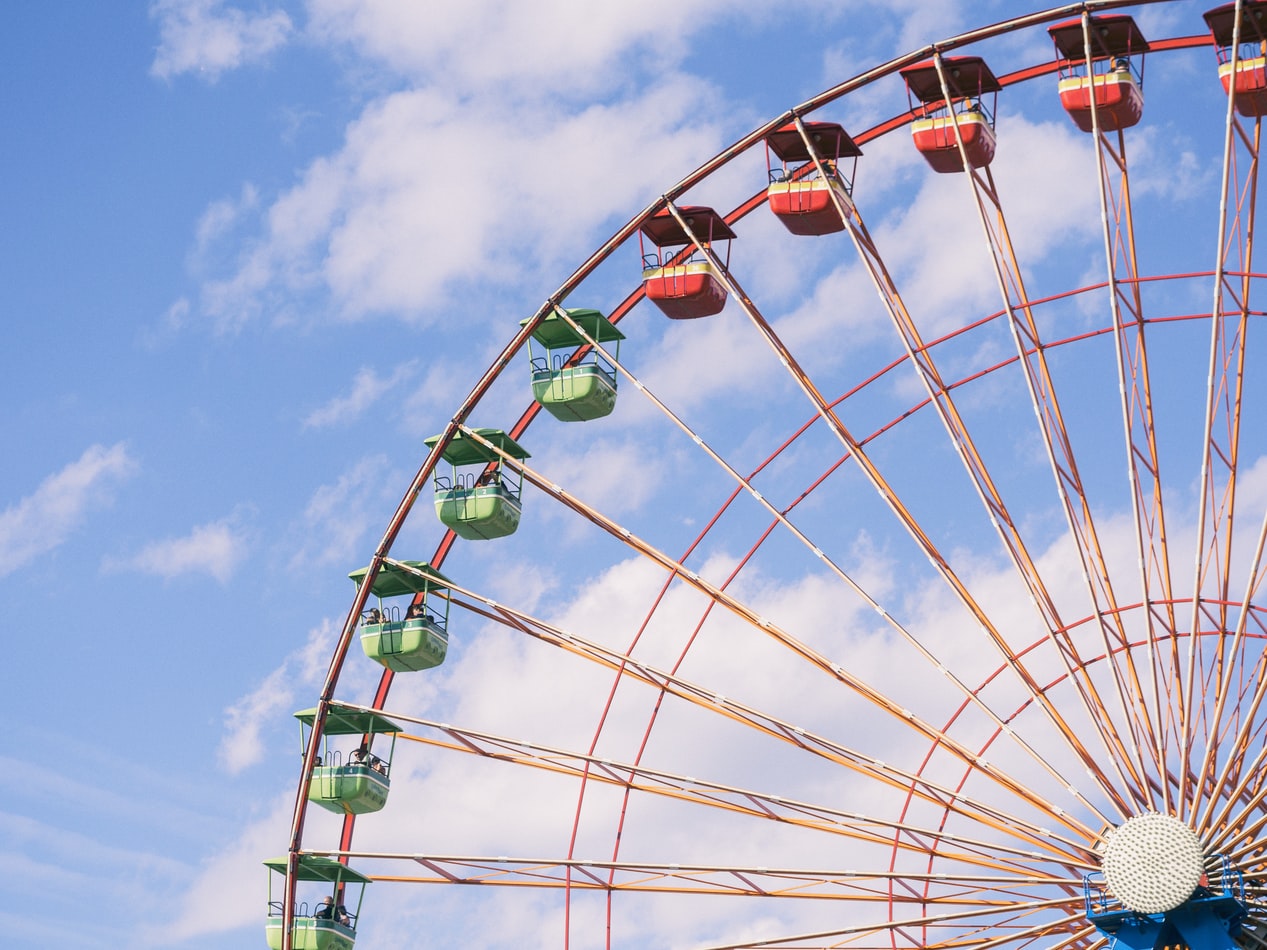 Wonderland Park was opened in 1951 by Paul and Alethea Roads. The park sees more than 200,000 visitors each year and is one of the most popular spots in Amarillo.

The park has many different rides and attractions such as the Texas Tornado coaster, the Drop of Fear thrill ride, Big Splash Log Flume water slide, and more! They also have miniature golf and arcade games! Pricing depends on the time of year and time of day. It ranges from $19.95 to $43.25 depending on what pass your purchase.

Visit today!
2601 Dumas Dr
Amarillo, TX 79107
(806) 383-3344
Website
Top 5 Amazing Places To Eat In Amarillo
Amarillo is home to West Texas A&M University and has become a driving force in culture, community events and entertainment. This has attracted citizens from many different cultures. As a result, the city's dining scene is an eclectic fusion of local tradition and international flavor. These five must-try restaurants define Amarillo's culinary culture, from laid back bistros and cafes, to innovative food served in luxury settings.
Steakhouse, Saloon, Tourist Attraction $$
Big Texan is most known for the 72 oz steak challenge, which has been featured on Man v. Food on the Travel Channel. But they are more than just the steak challenge. They also have a brewery, gift shop, RV ranch, Starlight Ranch and motel! You can also be picked up for free by one of their limos to be brought to the restaurant. When stopping in, we recommend starting out with the onion rings and then ordering the Tomahawk bone-in ribeye.

7701 1-40 East
Amarillo, TX 79118
(806)372-6000

Breakfast, Lunch, American $
The Ye Olde Pancake Station has been open since 1981 and is known for their amazing customer service. We recommend the eggs benedict for breakfast and the Village Cheeseburger for lunch!

2800 Virginia Circle #A
Amarillo, TX 79109
(806)355-0211
Traditional Mexican Dishes $

El Manantial has been serving traditional Mexican dishes since 2010. When ordering breakfast, we recommend the Huevos Con Chorizo and for lunch or dinner we recommend the Plato De Carne.

3823 E Amarillo Blvd
Amarillo, TX 79107
(806)383-1852
New American, Craft Beers $$
YCSF Craft first opened in 2016 by Scott and Rin Buchanan. In 2019, their chef Scott won the Top Chef Amarillo title! They were also featured on Food Paradise on the Travel Channel in 2017. All ingredients are locally sourced and the restaurant is also vegan friendly. We recommend the Hulk taco or the dragon tofu taco for vegan/vegetarians!

2916 Wolfin Ave
Amarillo, TX 79109
(806)353-9273
BBQ $$
Looking for some authentic Texas BBQ? Check out Tyler's Barbeque! They were voted the Best BBQ and Best Ribs by Amarillo residents on The NewsChannel 10 Viewers Choice Awards. We recommend order the #2 Sandwich or the three meat plate!

3301 Olsen Blvd
Amarillo, TX 79109
(806)331-2271
Schools in Amarillo, TX
Amarillo Independent School District
7200 I-40 West, Amarillo, TX 79106
(806) 326-1000